GRIMOIRE
You are a Witch.
You're bored with your job, and feeling apathetic about your life. But then something unexpected happens; an invitation to join a Witch's Coven.
Navigate your way through this mysterious, enchanting game, and make decisions to help solve the mystery that taints the Coven. Get to know a diverse and nuanced cast of characters, and if you desire, romance them.
GRIMOIRE is a story driven, visual novel game encouraged by the modern resurgence of Witchcraft, and Paganism. Drawing inspiration from dating sims and visual novels, GRIMOIRE enthralls players with intrigue, believable characters, potential romance, and beautiful visuals.
Players who delve into the story of GRIMOIRE can expect;
Diverse and relatable characters
4 Romance Options
The ability to pick your pronouns and name
An interactive story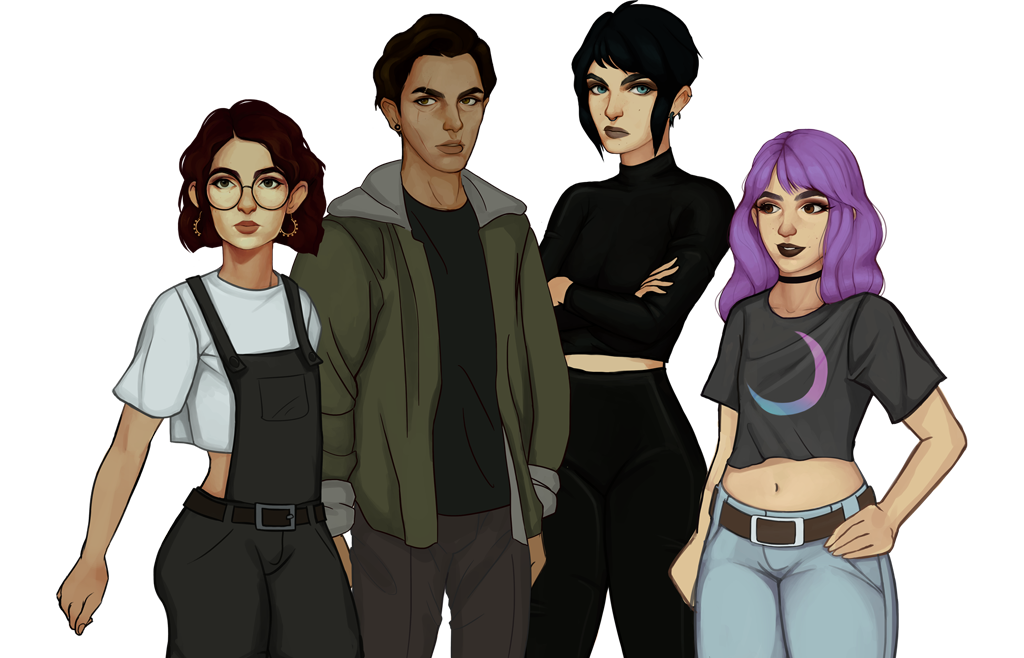 Current State of the Game
Work on GRIMOIRE is currently on-hold indefinitely.
If you have any feedback about GRIMOIRE, please feel free to fill out our feedback form, found here.

For more GRIMOIRE news, follow us on Twitter & Tumblr! You can also check out our our team spotlight video here, created at Stugan 2018.
Credits
Emily Latta - Design, Production, Narrative
Candice Smith - Art, Narrative
Third Party Assets

Kevin MacLeod (incompetech.com) - Music & Audio
Domenico Ruffo (Behance) - GRIMOIRE Header font
Special Thanks
To Stugan 2018 and it's participants for allowing the dream of GRIMOIRE to blossom, and for excellent advice and assistance
To Noni Och for her QA and Editing work
...and many more to come!
Please also note that certain images are place holders, and will be updated to Candice's art in the future.
Install instructions
Standard installation for PC & Mac builds apply.